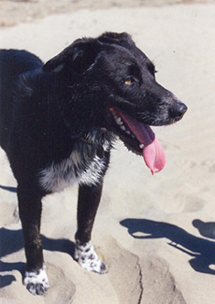 Good Dogma offers real life solutions to training and behavior issues. Our primary focus and goal is education and guidance, offering you the knowledge and tools to facilitate enhanced canine communication techniques. Utilizing the most effective communication accelerates your dog's responses while building a trusting relationship. It is essential to understand your dog's body language, and use yours, to communicate and shape behavior. Inflection of voice, and your body language, will often tell the dog more than your words. We encourage using everyday as a training opportunity. We  address behavior issues by helping you differentiate between the dog problem and the human problem. When working with you and your dog, we always take your dog's temperament and personality into consideration. Timid/subordinate/shy types require different training techniques than do headstrong/dominant/stubborn types. We understand that every dog learns at its own pace, and we work to explore and focus on what works best for you and your dog as individuals.
Good Dogma believes  it is critical to understand whether the canine misbehavior arises from nature or nurture. When you learn to recognize the difference, and understand the how and why of your dog's behavior, training becomes efficient, effective and fun!
Good Dogma does not promote or condone any negative physical interactions between human and dog. We believe these interactions do not solve problems and, in fact, may ultimately create bigger ones. "Punishment", if used incorrectly or too harshly, especially at certain stages of canine development, has a good chance of producing trauma, leading to lifelong negative effects on the dog's behavior.
Good Dogma's training philosophy emphasizes positive reinforcement, distract/redirect and patience to manage and/or eliminate unwanted/inappropriate behaviors. Letting the dog know what behavior is desired, and earning praise for it, contributes to faster conditioning of the desired behavior. 
We offer private instruction, as well as workshops and group classes that are relaxed, fun and limited in size so that we can provide every student with as much personalized attention as possible.  Multi level class options include beginning basic obedience, challenges to what your dog already knows, leash reactivity management and Canine Good Citizenship practice and testing. Classes also include teaching impulse control and socialization. Please visit the "What we Offer" page for details on all  classes.